In a clear demonstration of how the tide is turning against the ChDKZ rebels, they have turned to the extremes that losing factions often use – suicide bombing. With the CDF out searching for ChDKZ equipment, it is hard to defend against such attacks, so forces are stretched thin.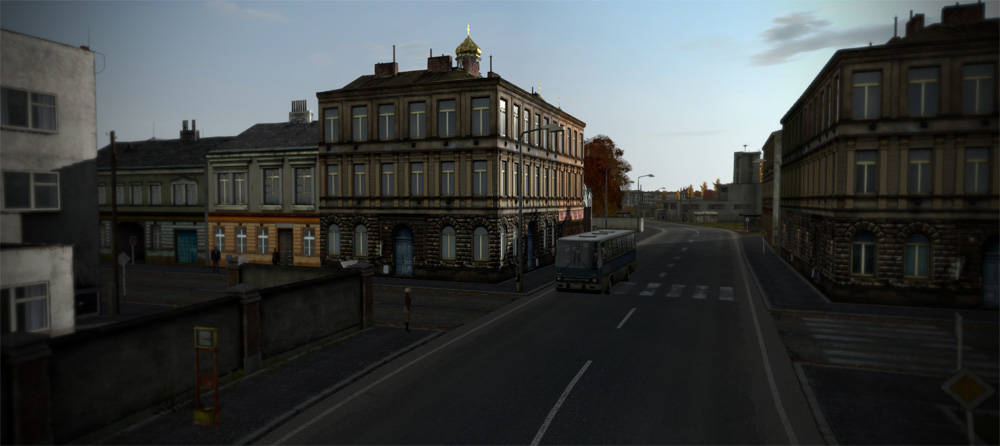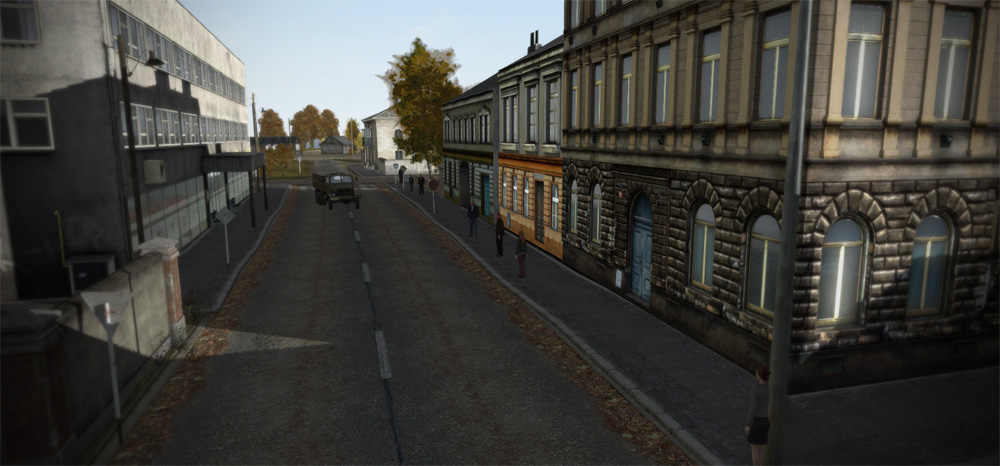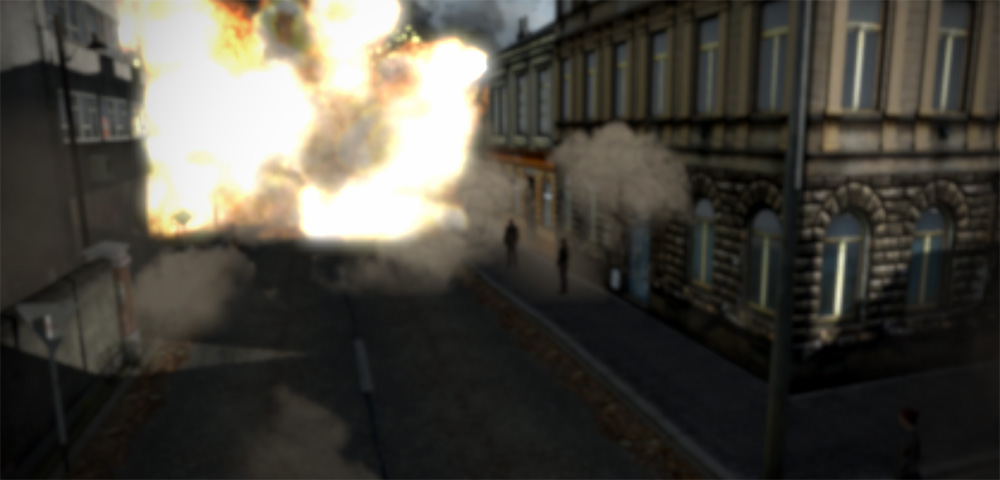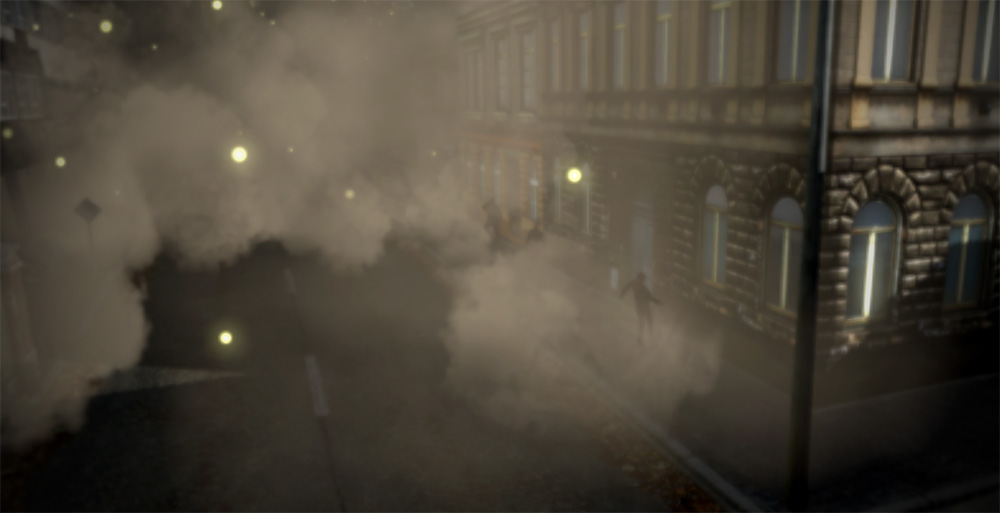 Intelligence has given us forewarning of another such attack targeting the Chenarussian government building in Chernogorsk. Our task is to fly in the vicinity and attempt to identify and protect the community from the attack…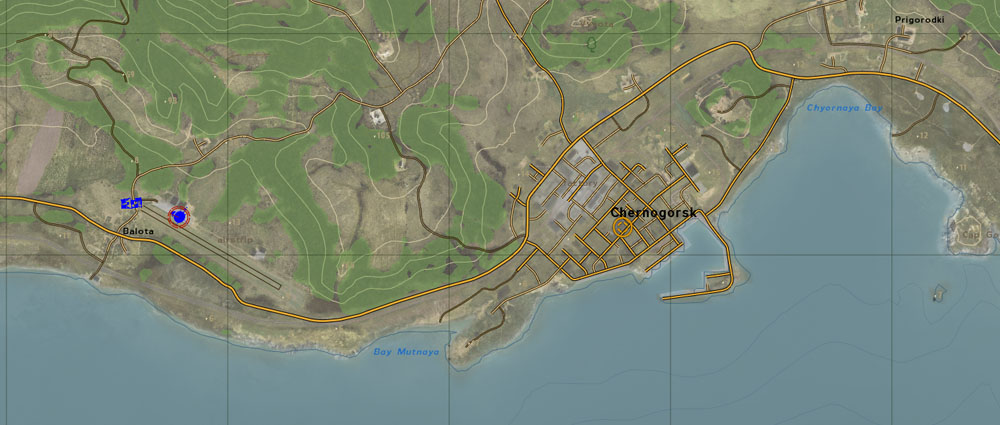 We start up and I direct the pilot to fly to the east side of Chernogorsk and the high terrain that looks down on the bay and downtown area…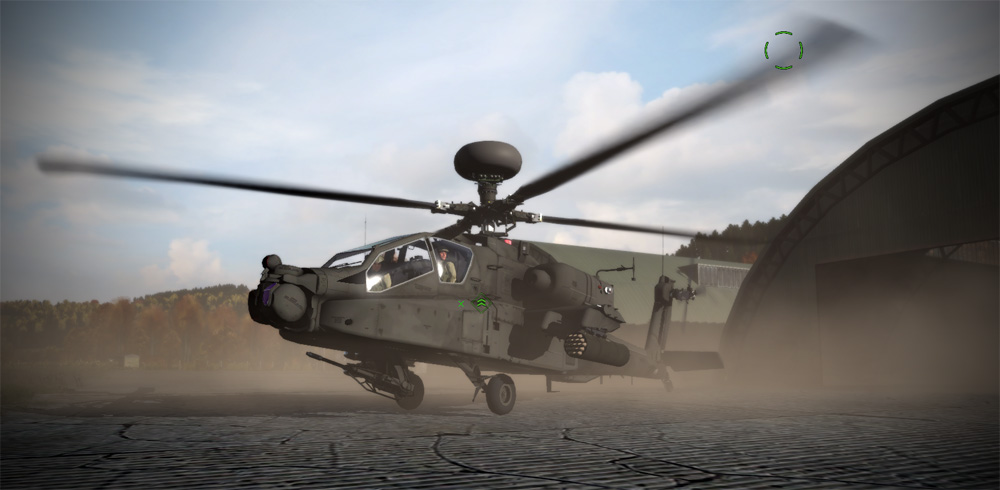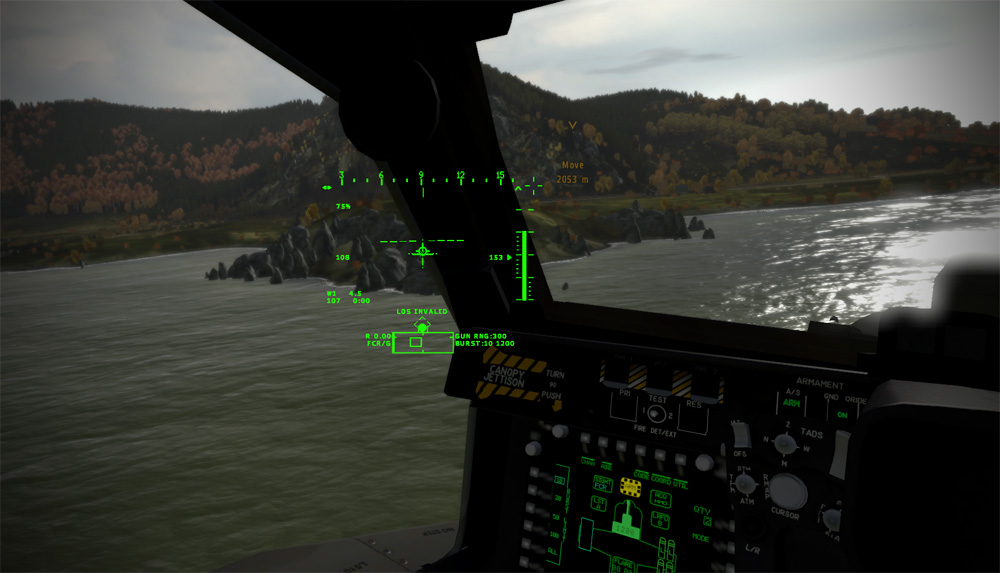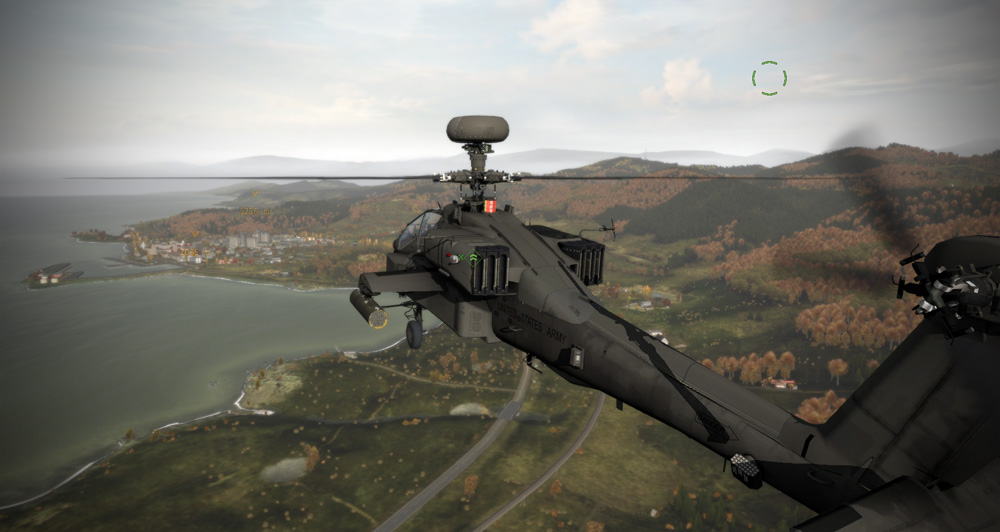 From our high vantage point we have a good look at the city and I cycle between DTO and FLIR imagery to try to spot movement…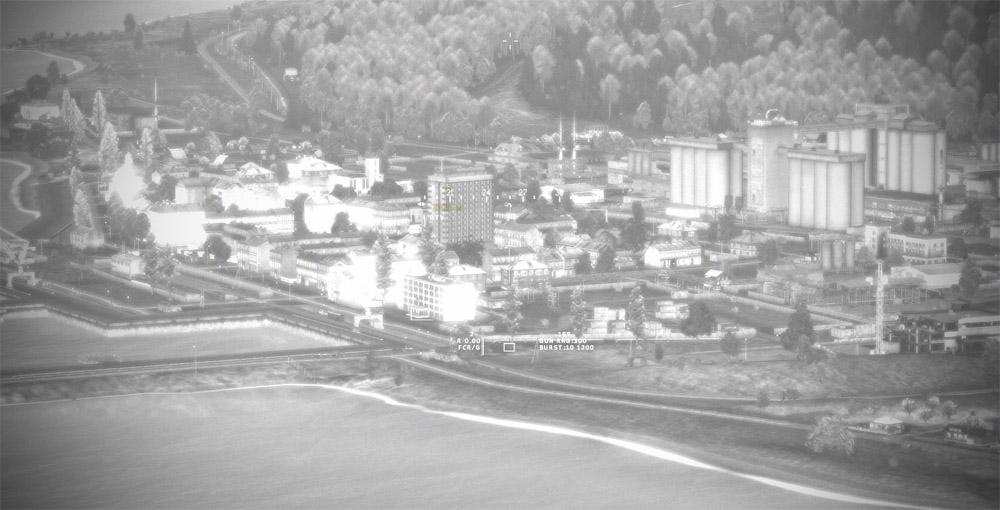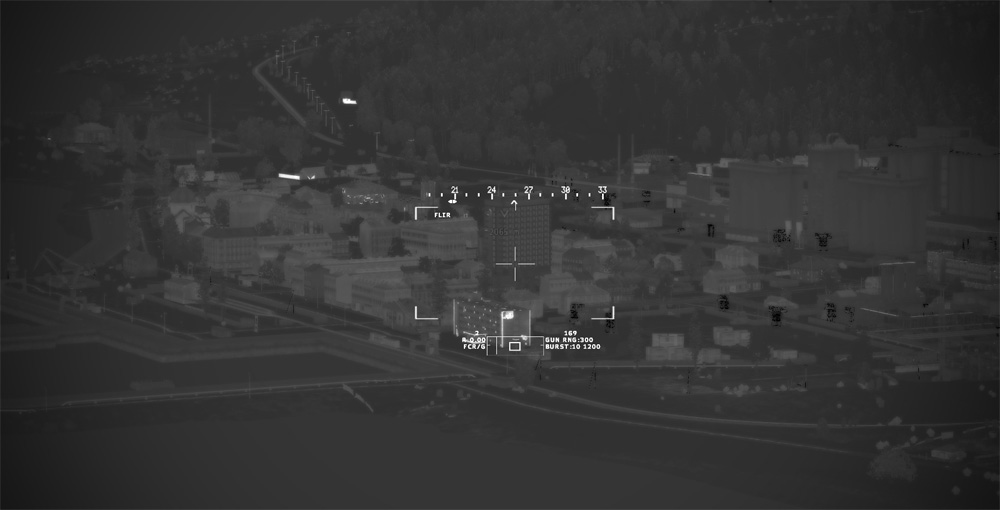 I soon realize that the high point is good, but I'm not able to see movement in the immediate vicinity of the government building. I don't know if the attack is going to be in the form of a car, truck, or a person, so I decide to move down into the town to get a better vantage point on the approaches to the government building. Not long after moving, I see a small pickup truck move and park near the front of the government building. My finger hovers over the trigger. Is this a threat? Do I shoot? What if I'm wrong?? I wait…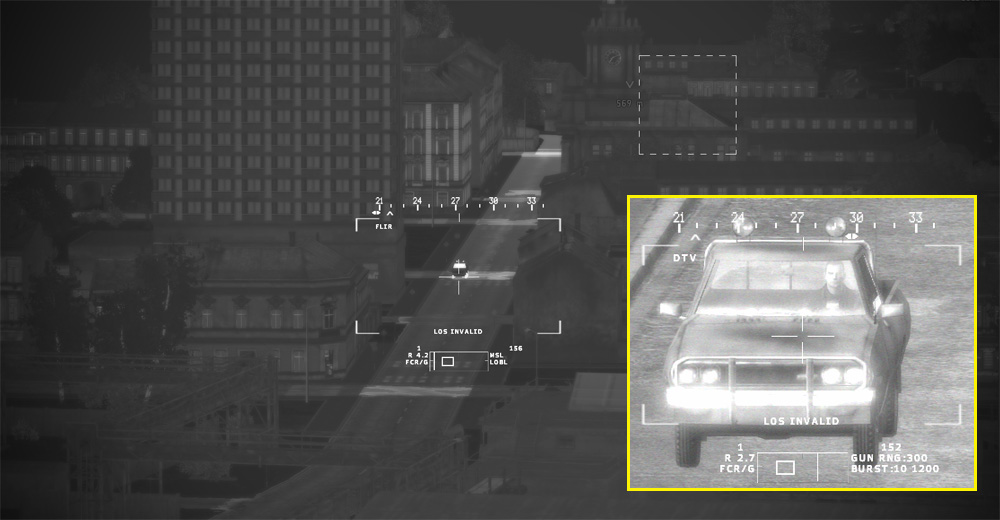 The truck just sits there and I continue scanning around the area. From where will the attack occur?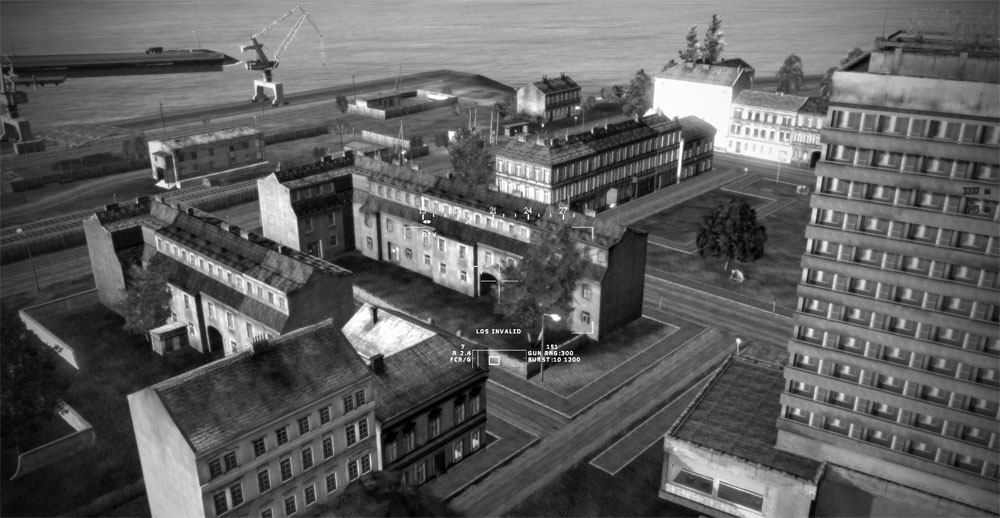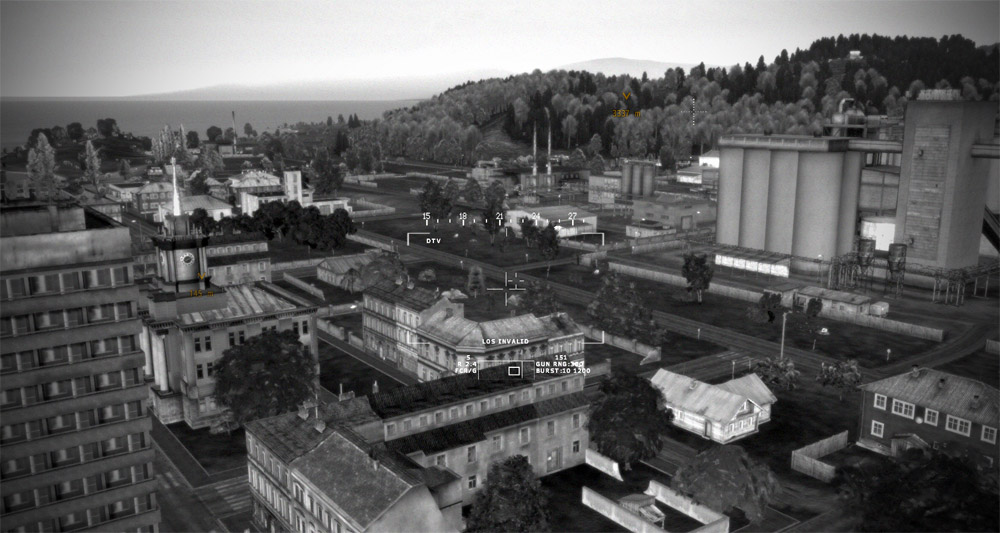 I spot movement coming down the road out of the hills and slew my sensors toward it. Engage? Or is it another neutral?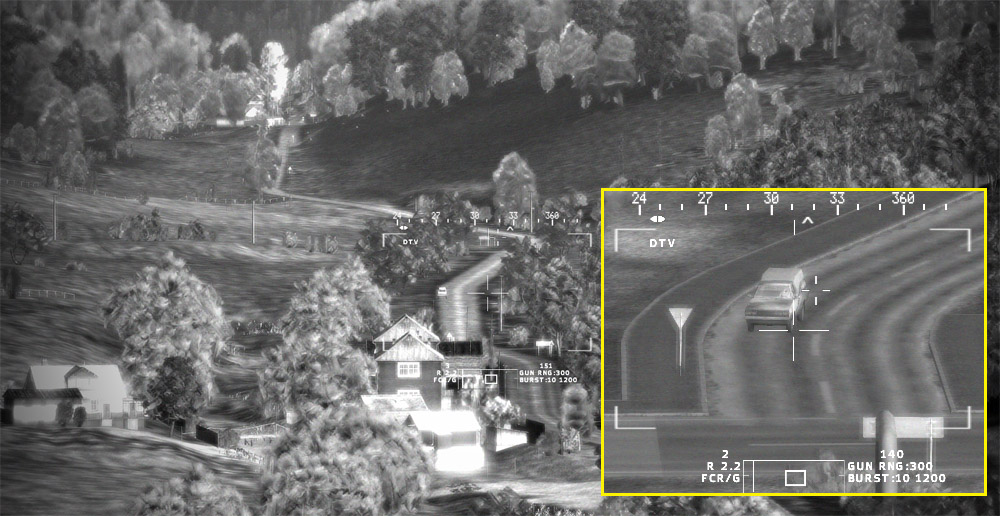 I orbit the area slowly, scanning, and what about this truck parked on the pier..? Threat? Innocent?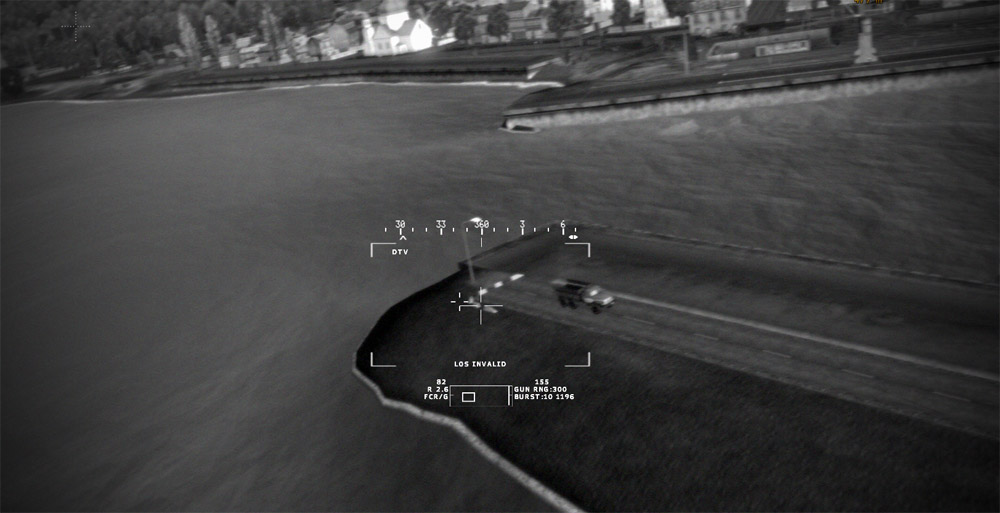 I turn on my FCR and watch the TSD as moving targets fill the screen. I'm concentrating on a target coming out of the hills when my pilot calls out that are under fire!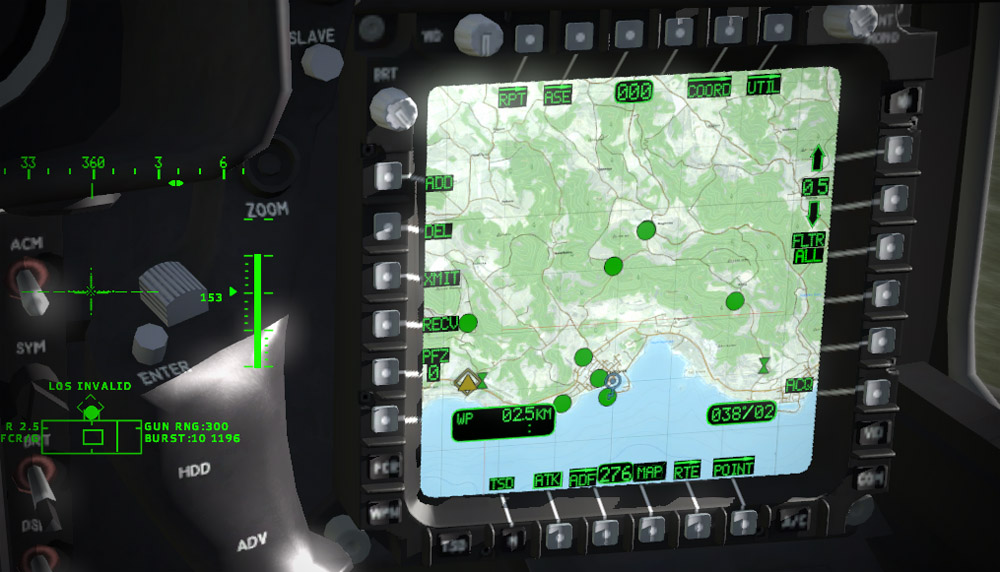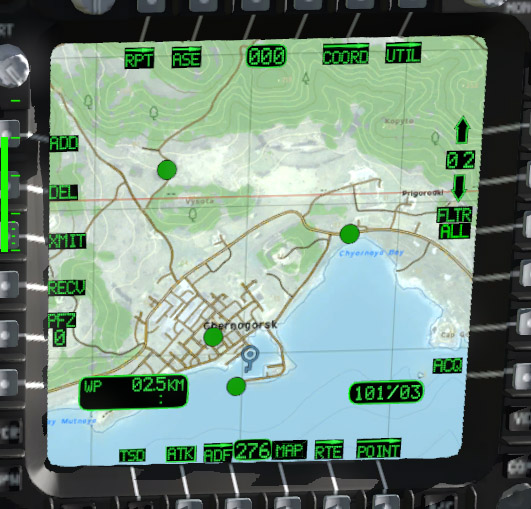 I hear the impact and our helo shudders, reflexively I open fire on the pickup truck I have my sensor on, but I think he was actually a civilian…and now a casualty of war..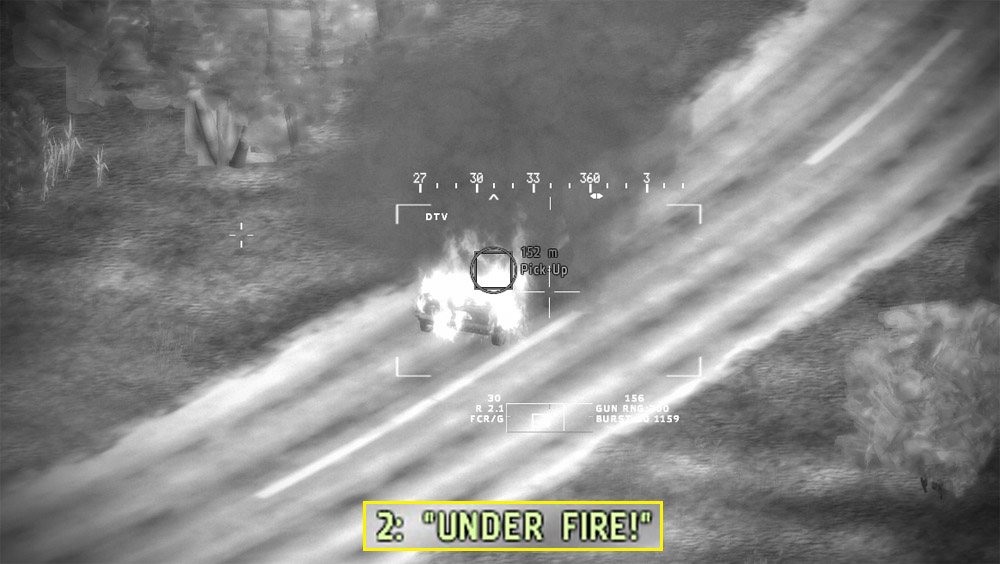 I order the pilot to pivot to the right and then I see the target – a truck moving toward the city along the coast. I lay down some gun rounds and the truck immediately explodes…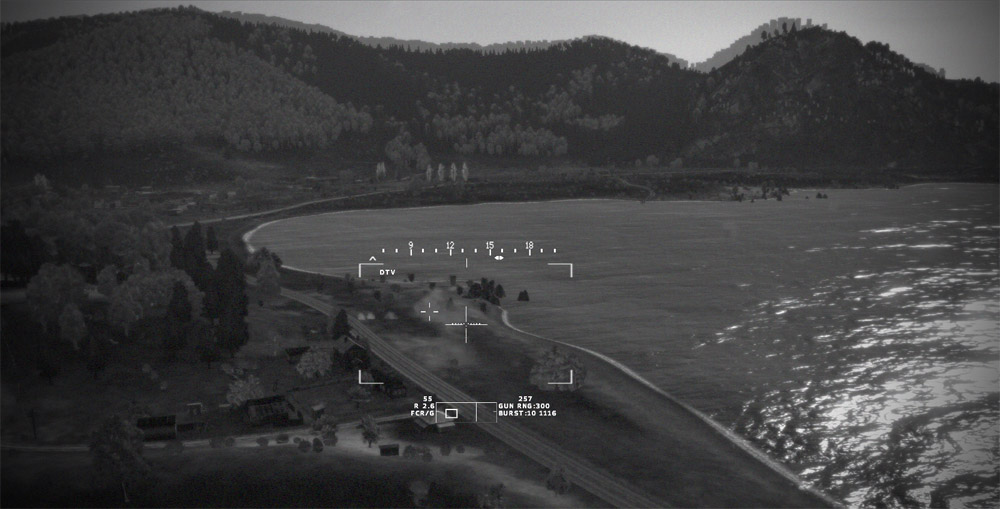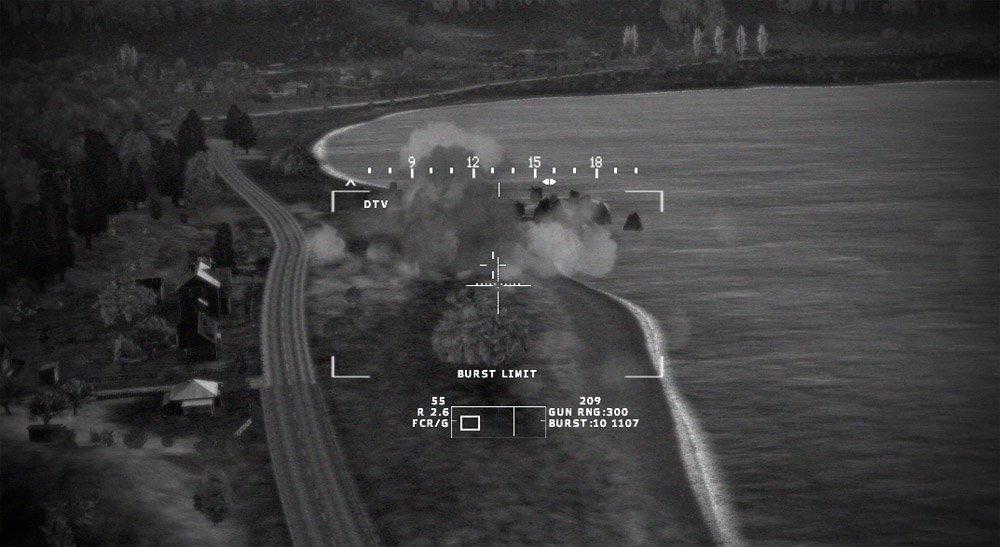 Apparently I hit the right truck!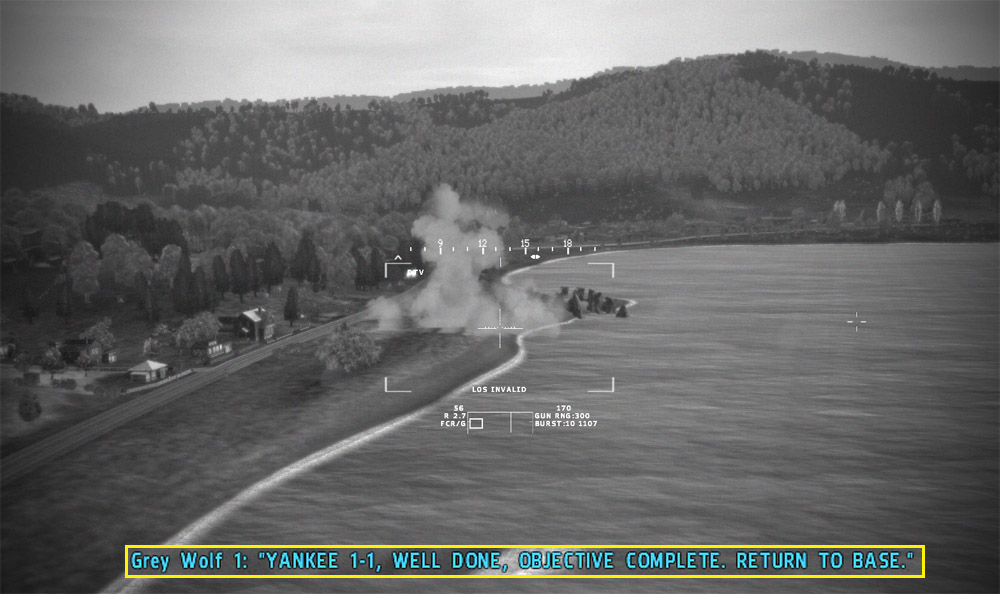 Near the overturned truck a man comes out – I think he shot the air-to-air missile that initially hit me… I put the gun crosshair on him and he disappears in a puff of smoke..
The mission is complete – the threat has been neutralized…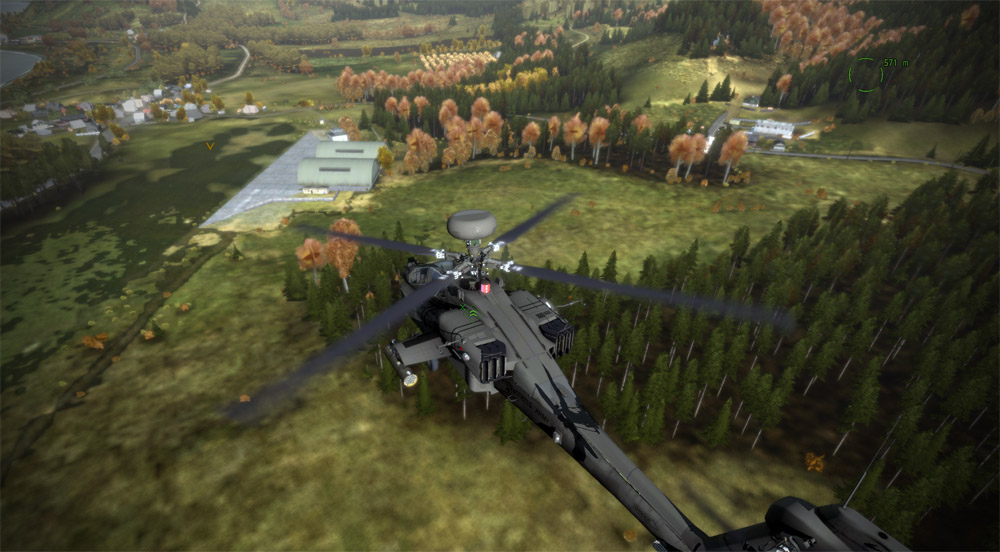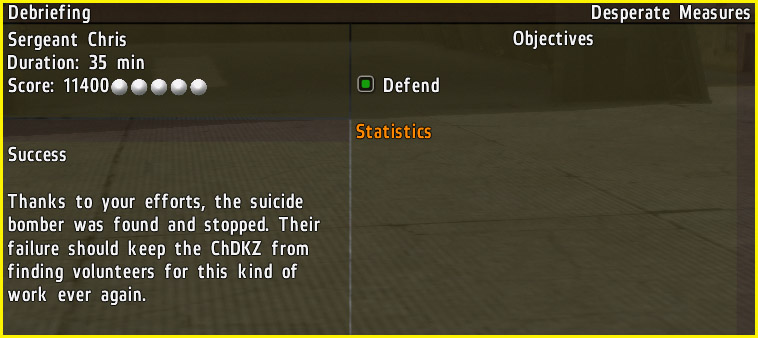 A nice, short mission with a bit of waiting and a limited engagement – a very nice contrast to the massive destruction during the last couple missions. This is a really balanced campaign with a compelling storyline…